As additional apology for yesterday's podcast, here are photos of the Zombie 360 that was mentioned. Again, it flashes the red ring of death while still playing fine. Scary, huh? Turtles in Time last week, and Batman: Arkham Asylum this past week.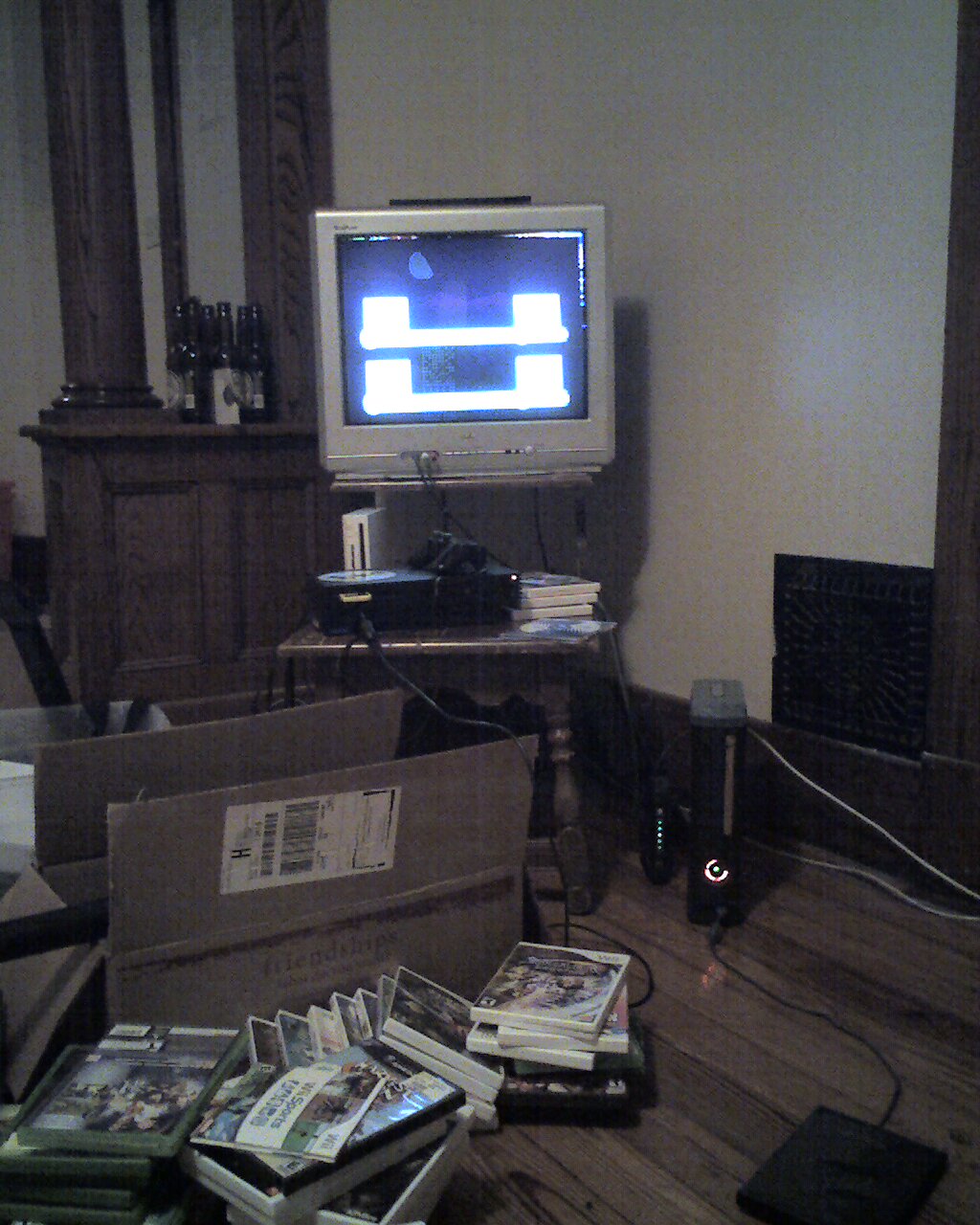 So, yeah. Next week's will be better. We promise*.
* We do not actually promise. We hope, though.